01
Lottery Systems & Operations

1
A local company with international experience
We specialize in assuming responsibility for the full management of a lottery, including the start-up investment risk. We oversee all aspects of the operation from developing a site and computer centre, to supporting on-line retail and mobile lottery terminals, to building network communications and infrastructure software. We look after agent qualification, licensing and training, administration and back-office operations, product portfolio planning, development and marketing. Or, we can provide the specific functions you need and support your objectives to help your lottery succeed and grow. You take advantage of our years of experience and international expertise, and we work with you to ensure that we create a business that thrives in your local market and maximizes monies for good cause programs.
How we work with you
Backed by decades of experience, we manage every aspect of your lottery operations.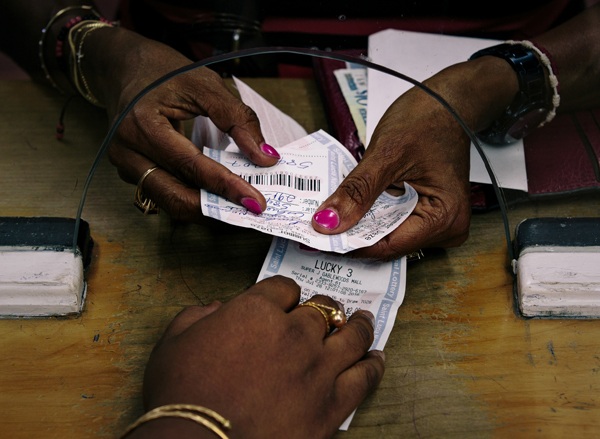 Create lottery games that attract local players—traditional and electronic lottery, online & mobile gaming, instant win
Build a secure network architecture with the flexibility to use broadband networks, radio frequency and cellular data communications
Sell tickets through dedicated lottery shops, retail stores, mobile dealers, mobile smartphone applications and online—players choose the channel
Add on non-lottery services like air-time for prepaid mobile phones and bill payments for utilities
Produce effective marketing programs to boost participation, increase revenue and develop a strong positive national brand for the lottery
process
3
Retail agent recruitment & training
5
Technology & communication network planning and commissioning
6
Software customization & testing
Building business success for the St. Lucia National Lottery
The St. Lucia National Lottery was struggling with low player involvement, a lacklustre brand and little tangible support for local good causes. In 2005, CBN took over management and operations with the goal of turning things around. And turn it around we did.
"Thanks to CBN's involvement, the on-line lottery in St. Lucia has been a great success. It has met and surpassed our expectations in terms of generating funds for Youth, Sports and Nation Building projects in our country."
Multiplied support for local good causes
Grew the lottery revenues by 400% in 10 years
Boosted player base by 42%